18 participant Artists 18 participant Artists 18 participant Artists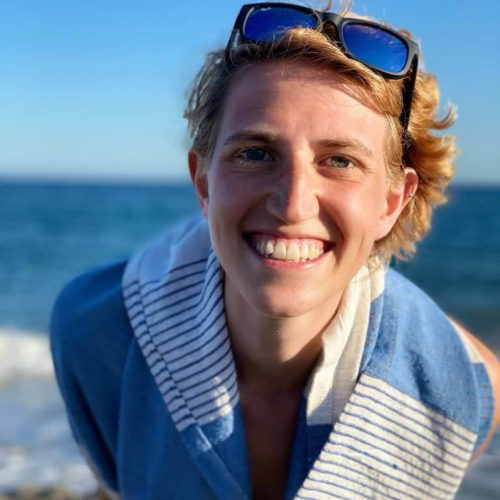 Author - Screenwriter - Film Director - Constantly in contamination between words and images, my profession is to transform reality into magical art on the screen. From poetry to theater, from the stage to the big screen, from the page to the film, I dedicate my artistic research to the story of the contemporary world, leader of a tragicomic reality, reinterpreting it in an authorial key. /// My writing is the pursuit of Freedom ///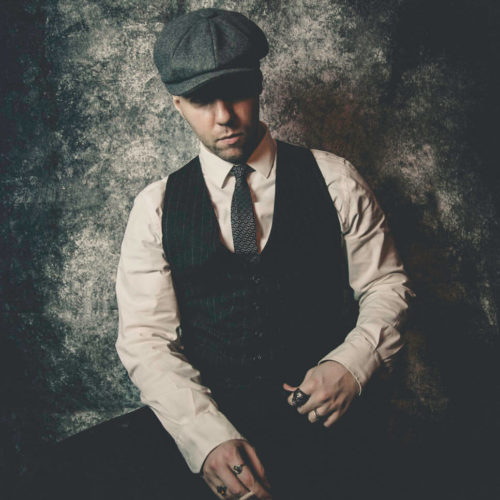 Writer | Filmmaker | Photographer | Graphic Designer
Based in London, UK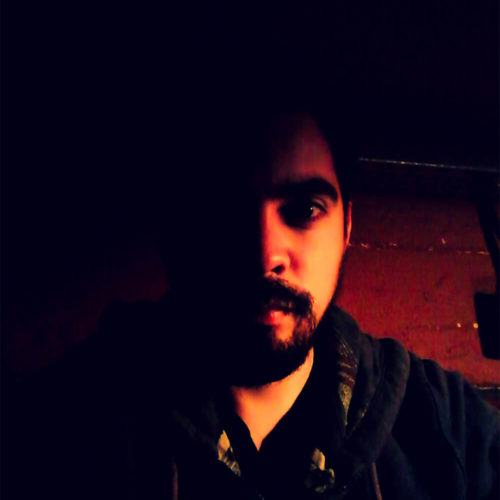 Juan G. Rodriguez is an Argentine director. His filmography includes more than 20 short films, he co-founded the independent production company HOSTEL Films and won two awards with his short film "Cicatrices"; (2016), one of them in the category: "Best University Director / Student", at FICAB 2018. He is currently preparing his first feature film and continues to appear at festivals around the world.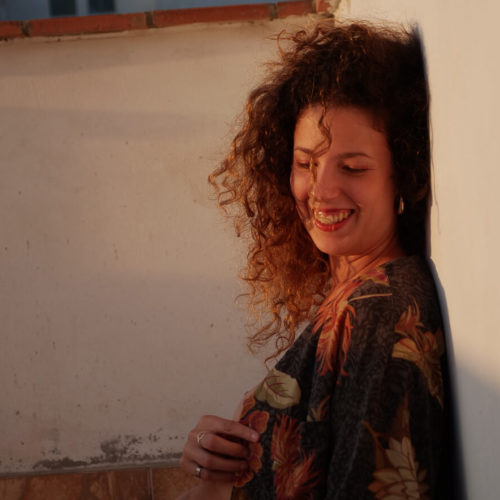 Alice Bulloni, born in 1993, still feels sixteen, hopefully forever.
She studied Video Design in Milan and, after 4 years of lunatic freelancer's life, she did a Film Workshop in Cuba, ready to completely change her life. Since then, she would like to live between Italy and South America, looking for opportunities to tell stories which might help in some way both parts of the planet - and most of all her heart. Wish her luck!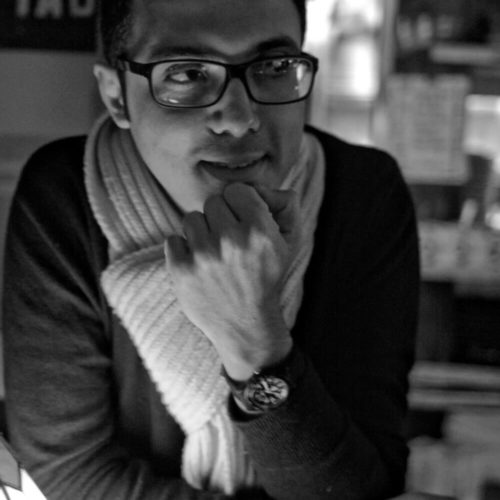 Marco Gozzo is a film director and scriptwriter from Siracusa, Italy. His passion and interest for movie making began at the age of 14 so after high school he left Sicily and moved to Milan to pursue his career in filmmaking. Marco has a Bachelor's Degree in Science and Communication Technologies and a Masters Degree in Television, Cinema and Multimedia Production both from Istituto Universitario di Lingue Moderne (IULM) in Milan, Italy. Marco has been living in New York since March 2009 where he works as a freelance video editor.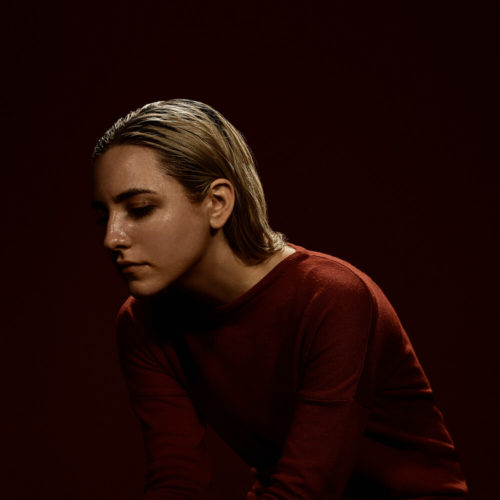 Born in 1994 in Bassano del Grappa (VI) Italy, student at the final year of Music Composition. She recently participated in several masterclass with Italian Film Composers like Carlo Crivelli, Franco Piersanti, Paolo Marzocchi to deepen her passion about the music for films. She's currently following the "Fury" workshop held by the composer Giorgio Giampà dedicated to female film composers.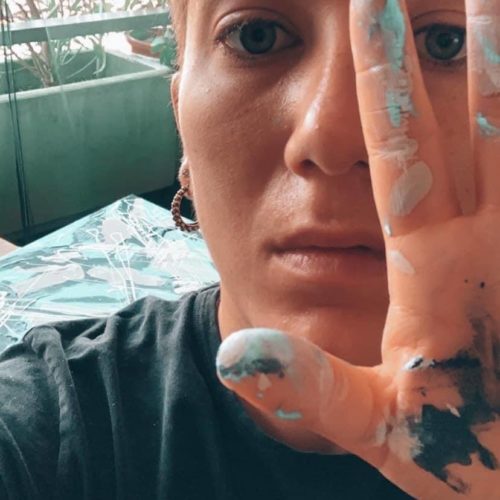 Alessia Perrone in arte Kurushimiart. KurushimiArt nasce dalla voglia di riscoprirsi e comunicare
attraverso l'arte materica astratta.
Definirei il mio modo di far arte: "emotional art", un processo creativo che tira fuori l'autenticità dell'artista attraverso segni, gesti e colori.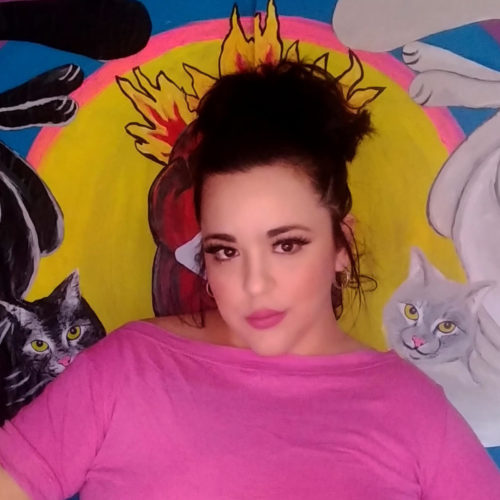 Hi! My name is Daniela Rivera and I'm from Buenos Aires, Argentina.
I work in the art and costume department for audiovisual projects and I also do digital collage art.
I join this artistic collective train with a lot of joy by transforming music to a digital collage. My creativity got inspired by the track 'Marta'.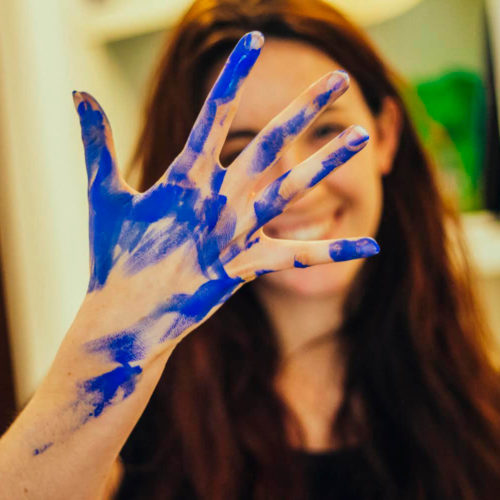 Hey! I'm Sofia (Syamhope) I'm from Padua, North Italy. Since I think that passions are what make us alive, I decided to invest in art and do what I love the most.
The quarantine had been a period to look for my balance, appreciate little things, and discover again the importance of passions; so I decided to take part to this project.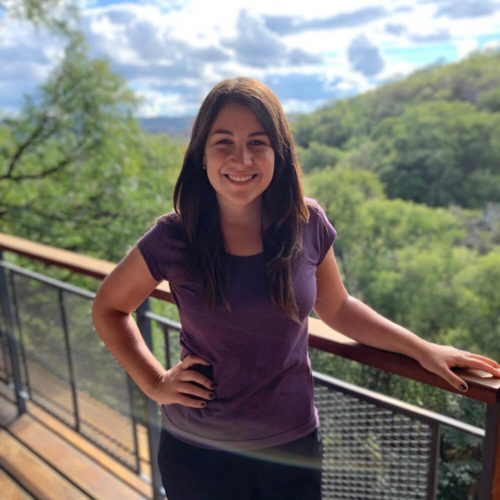 29 years old
Born in 1991, in Cordoba City, Argentina.
Psychologist, dance lover and for some time, I allowed myself to use writing as a way of escape, deployment and explosion of the different loose pieces that make the puzzle of my life.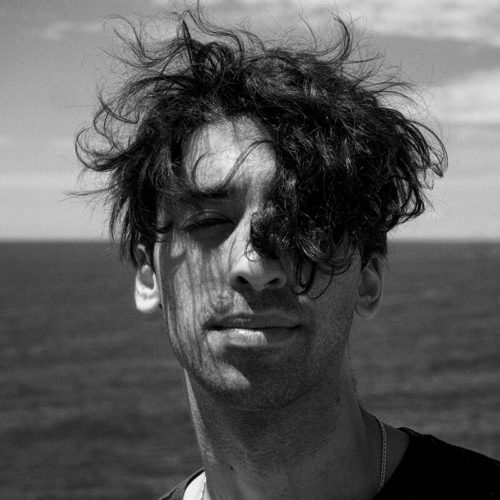 Books collector, writer, milanese.
Pic. by Michael James Daniele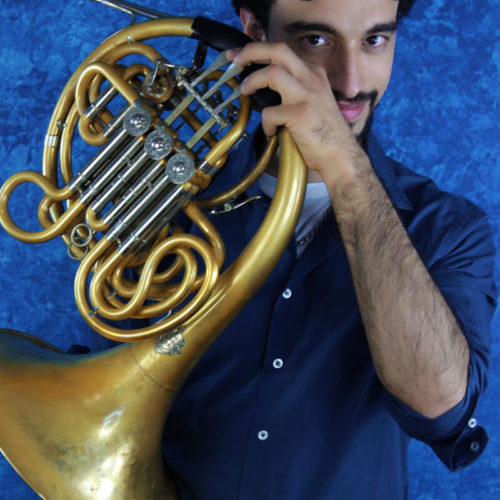 Filippo Tramontana. Musician and Composer.
Music was always my passion since I was 2 years old (I used to dance the music from the
radio). I took part of the music band of my town, Cordenons, where I played several years
the instrument that became my main one: The French Horn.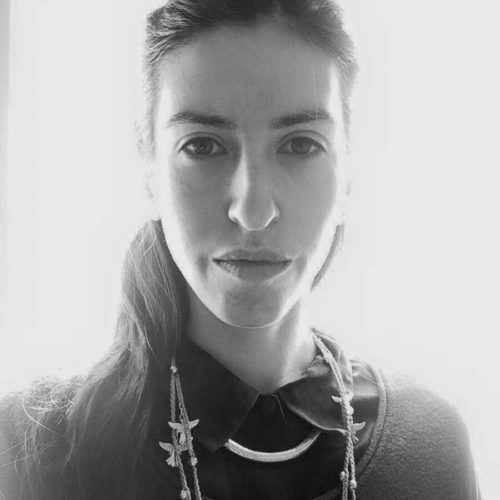 I was born in Argentina, and was raised in Patagonia, nowadays I live officially in Milan.
The pause for me means a refuge, a safe way to pass through the present, a way of rediscovering ourselves between reality and fantasy.
The feeling of being suspended is a luxury that we cannot always grant ourselves.
I was inspired by the song "In Attesa" and the time I spent in quarantine in Milan, with my suspended time, light but intense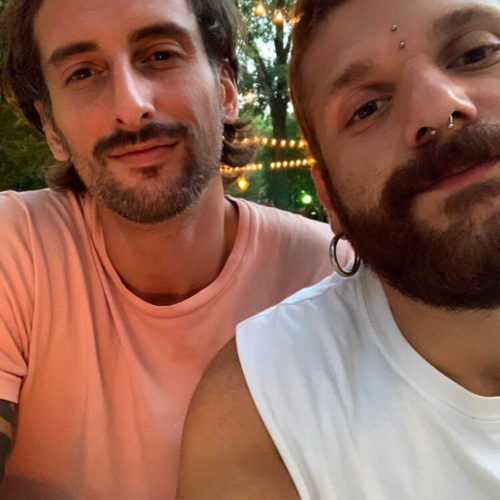 Gianluca e Francisco, sono una coppia da quasi un anno, hanno deciso di partecipare a questo progetto perché hanno molte affinità inerenti ad ogni variante di arte.
Questo progetto lo sentono molto vicino, perchè hanno affrontanto questo momento storico insieme e non, questo li ha aiutati a capire molte cose sul loro rapporto e sulla vita in generale.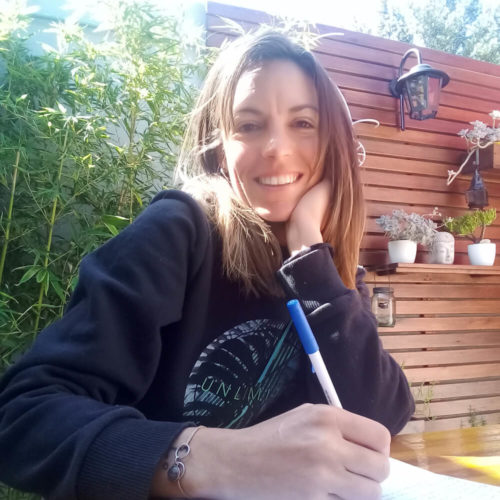 I'm Giorgina, Yoryi or Chicho for my close friends. Since I was young I was encourage to travel, my mother always said to me to look for my backpack and go out into the world. That's how traveling became in my passion, in my way of living my life.
Today I am the owner of a Hostel and I really love my job, I enjoy it everyday, both the hostel itself and its guests. I realised then, that when I'm not traveling around and I'm supposed to be working I feel like I´m traveling too...so I decided to get a tattoo with the frase "Get up that life is a journey; followed by "bon voyage".
From the moment that my friend told me about this project I wanted to be part of it. Let the music wake up my feelings and take my imagination to other places is for me another way of traveling.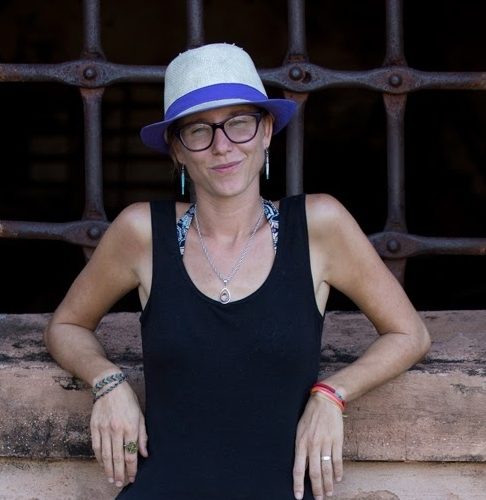 Lucia Fernandez, psychologist, feminist and potential psychodramatist.
Born in Rosario, Argentina. I love traveling, plants and mountains. I cannot conceive life without change or movement.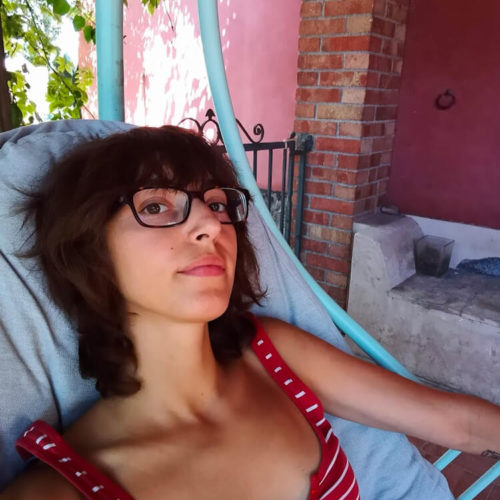 Social Psychologist, talent Advisor, Arcigay voluntary, drummer wannabe, loves DFW and 'off-topics'.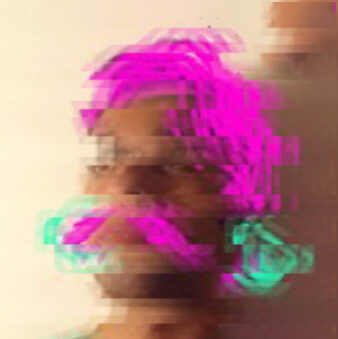 I paint only in my private toilette atelier